This past week I was honoured to be invited to show my paintings of the "Memento " series and also to perform a Live Painting at a very interesting event in Florianópolis, Brazil. It was the 6th Expotattoo Floripa.
Of course in such  a situation I had to ask myself. What would I paint? Should I keep it to the same tone and paint something on the line of the my Memento Skulls? I wasn't very sure about reviving the serie and repeat myself... 
Should I, instead, paint a portrait of someone I admire? Maybe a musician that the crowd of the exposition might recognise? 
Or should I choose the less advisable option and start a complex piece for my new serie?
Of course I chose the last option. 
Giving up the comfort of the studio to create, and throwing myself into the pressure of painting an important piece while other people watch. It's good to put yourself in difficult situations. 
Before I start I had the opportunity to walk around the place, listen to the nice music and watch the work of great tattoo artists. I knew I had nothing to worry and started to relax and got into the creative mood in a heartbeat.
The new series is in its early stages. And the new body of work is getting me very excited. I'm not sure where will it lead me. But I'm sure the path will be worthwhile.
The sketches are very promising, and the first painting is coming out great.
There is no doubt it were born from the previous Vanitas work, but I believe there is more life present in it. The central focus of the paintings starts to shift towards people and animals. I just find it hard to avoid the skulls. Especially when I read about the Amazon forests on fire. Do we have the right to be hopeful of the future? I hope so...
The composition allows me to play with shapes, colours and design in a way that speaks close to my heart. And while I recognise the influence of some of my hero's, like Manchess, Cornwell and Watts, I can see that the work is inherently mine.
Thanks Marcio Fountoura, from Desterro Cultural, and Breno Reis from ThinkArt gallery!
Bellow are some pictures from the day. The painting is still in progress and I hope to publish it soon on the website.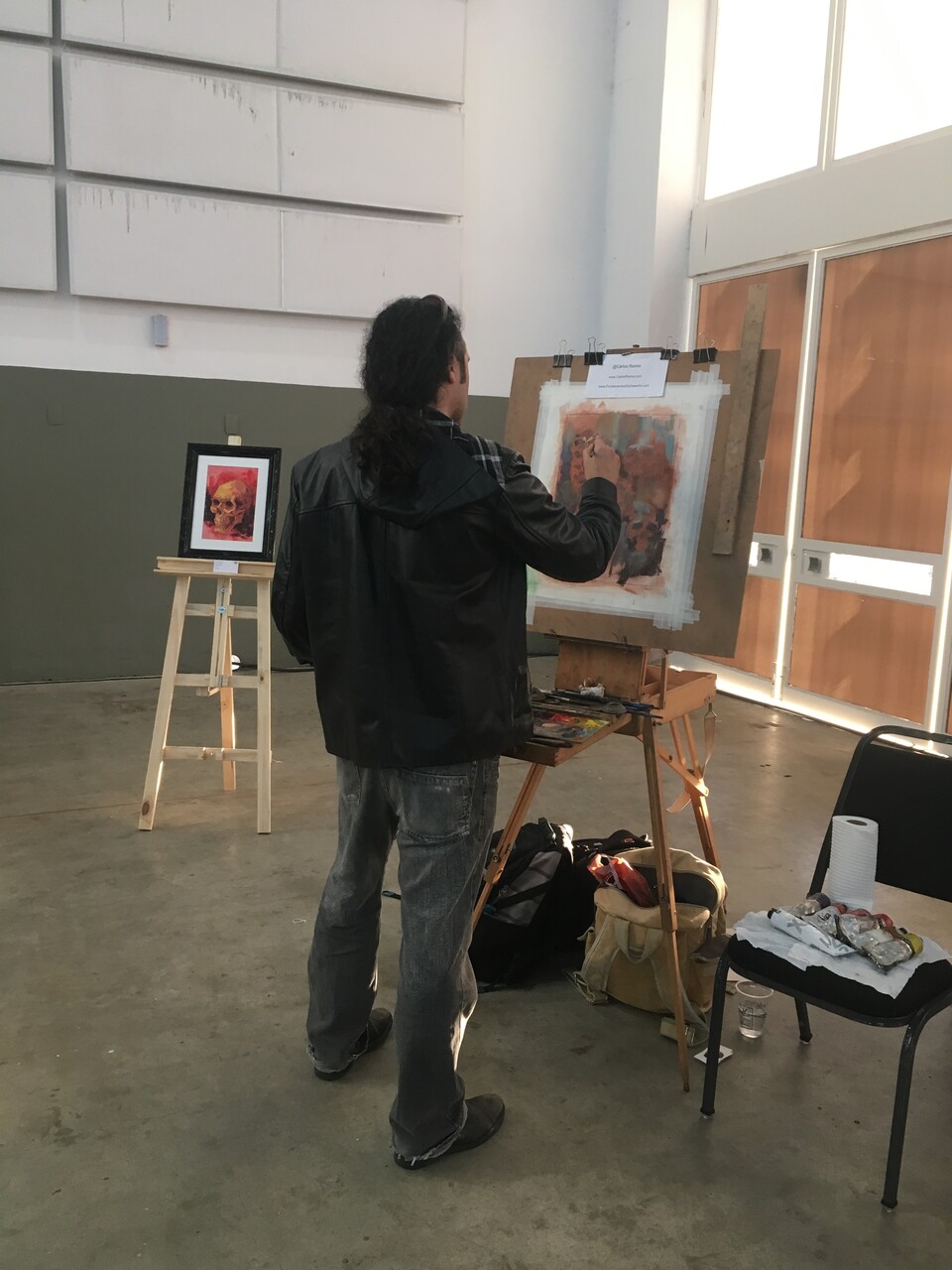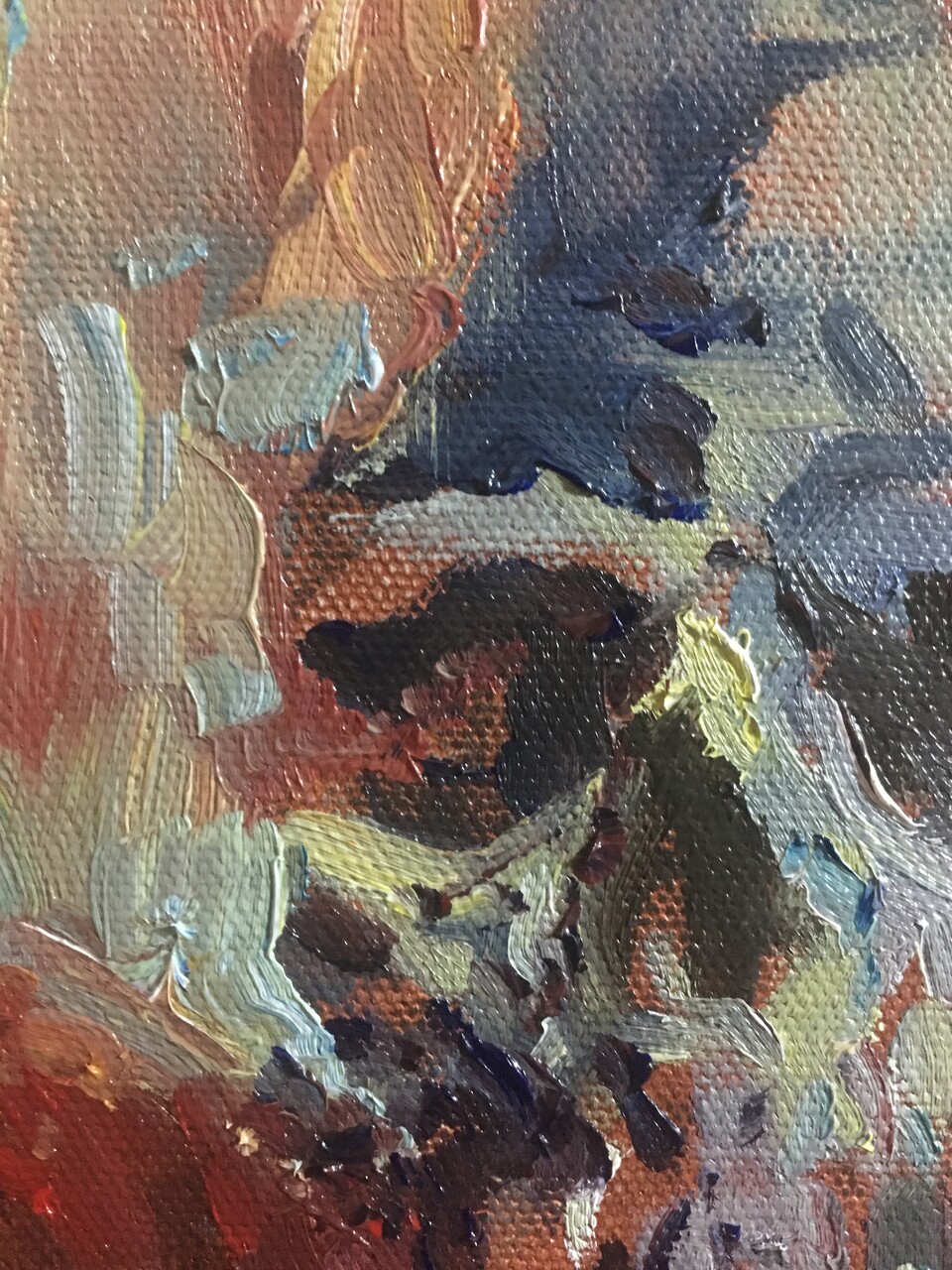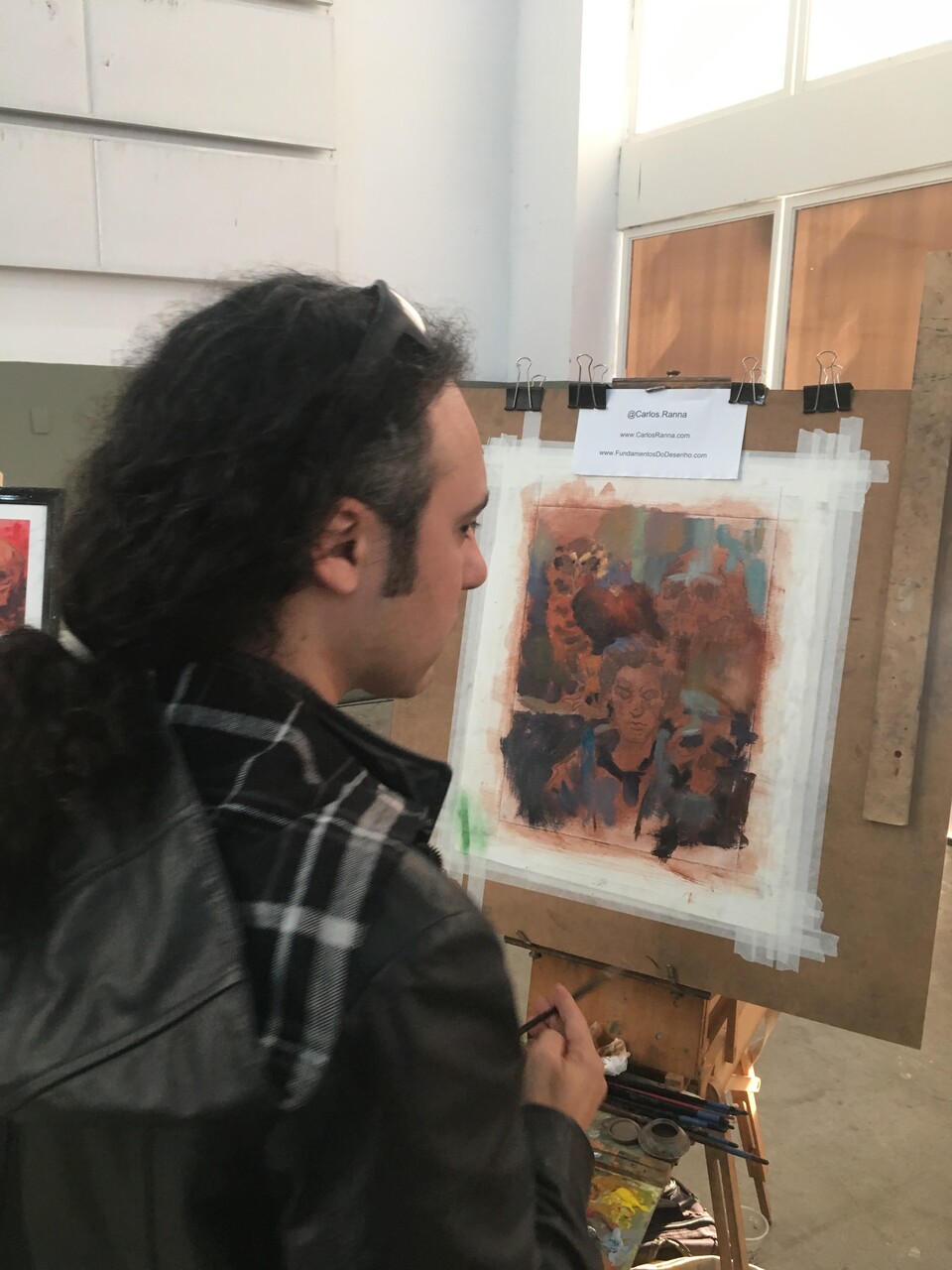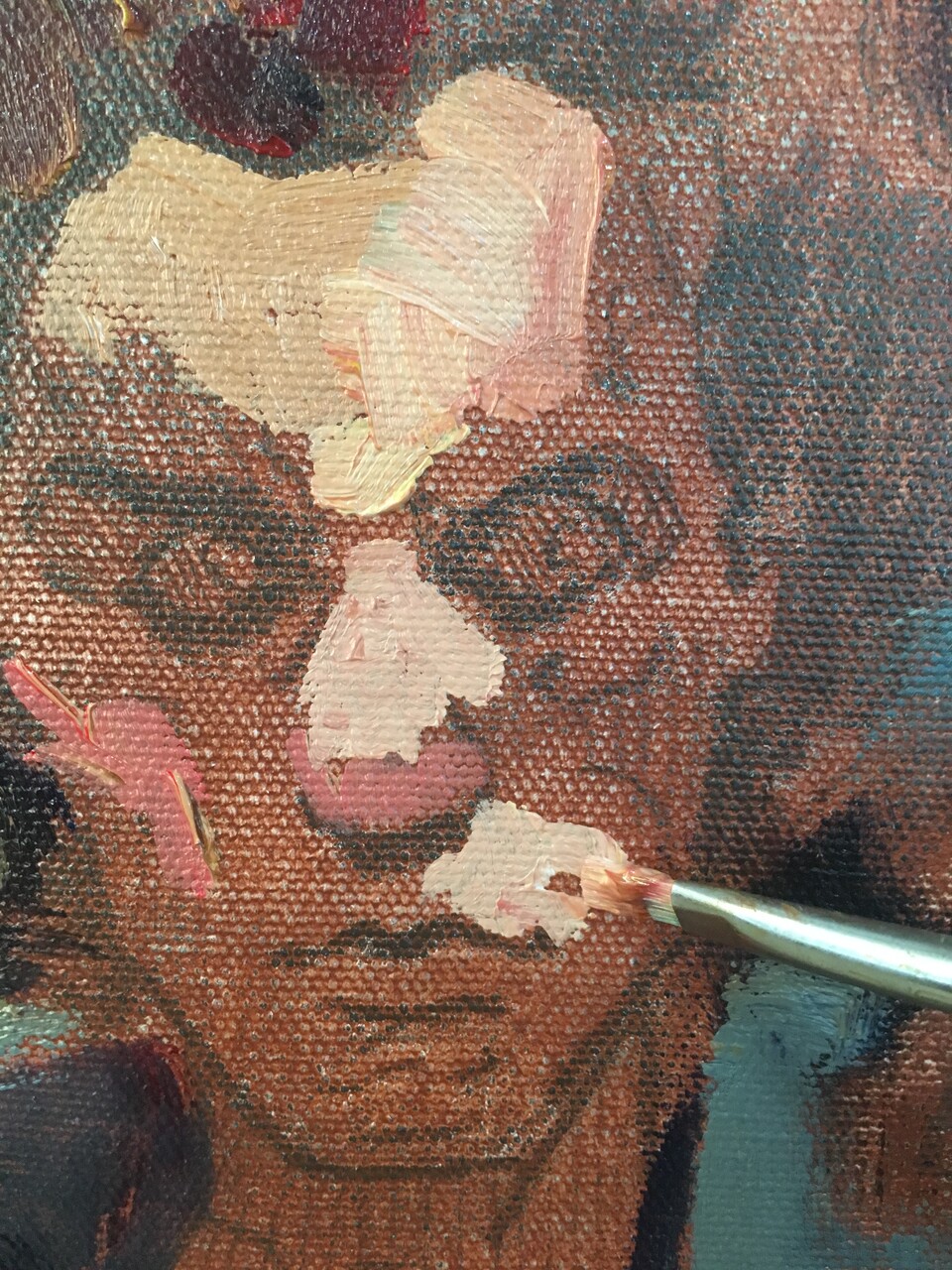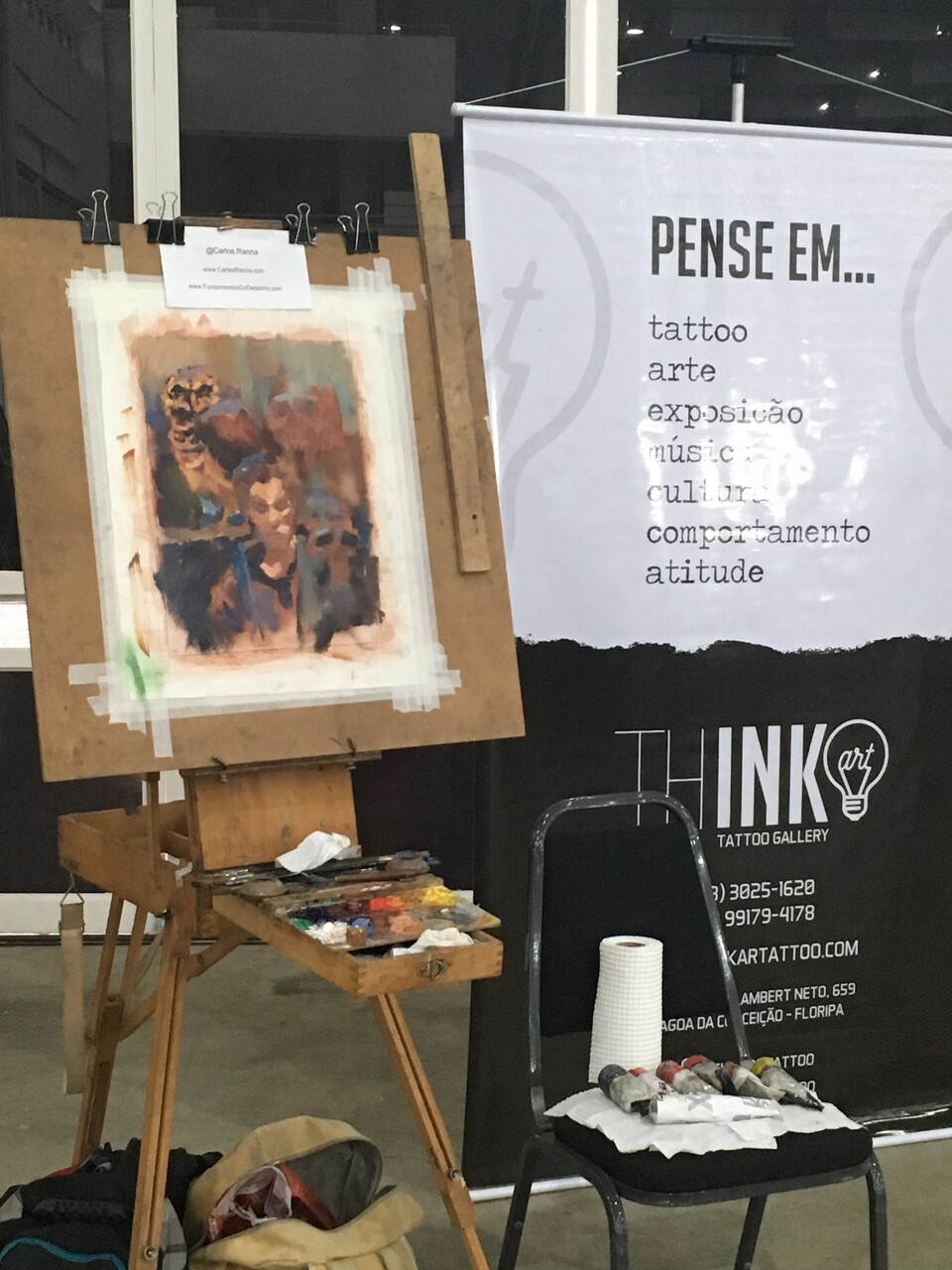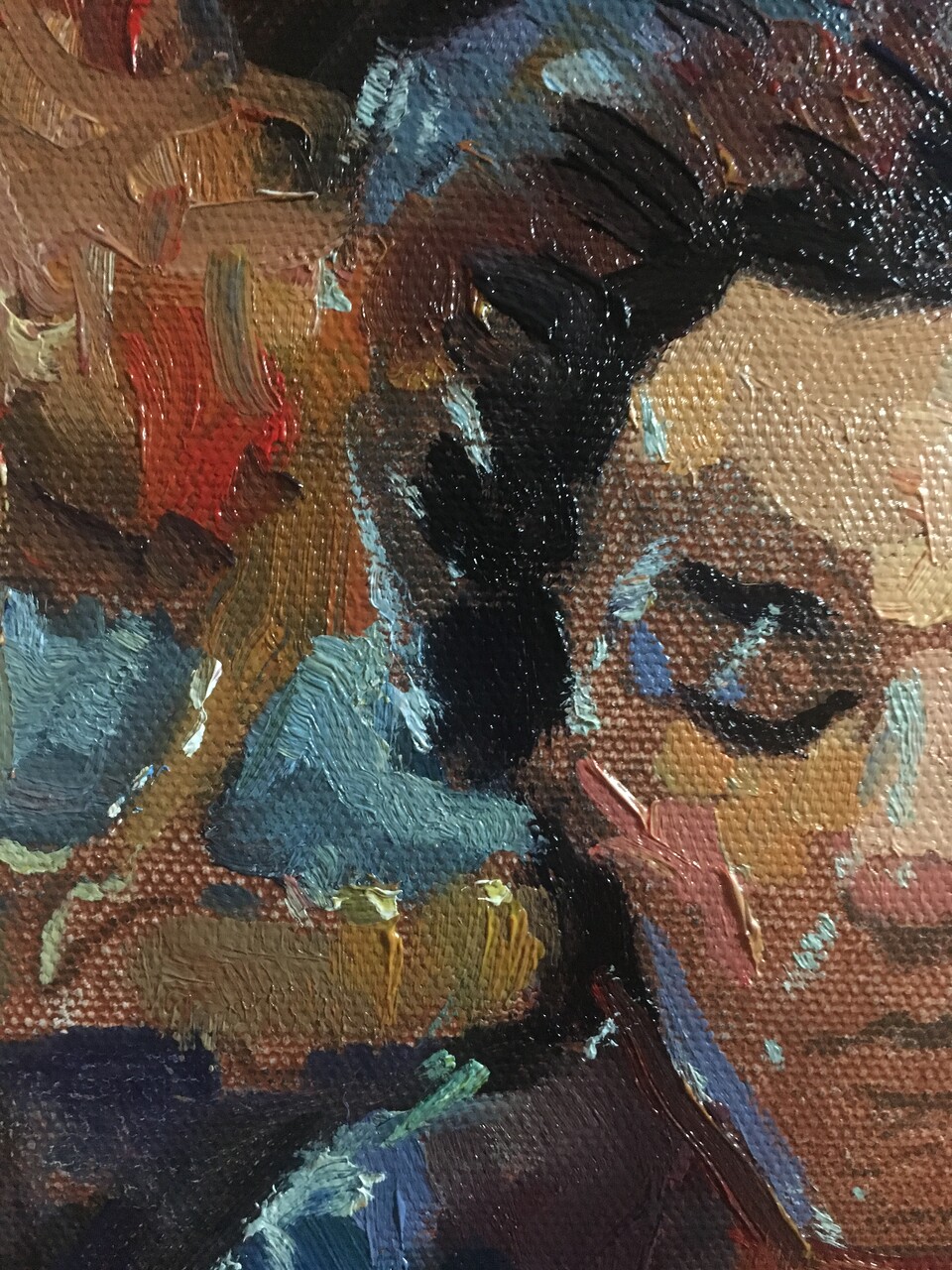 EDIT: The finished painting after working for hours in the Studio: